AI and virtual assistants to revolutionize the company
Customized for your company
What people are saying
What they say about our chatbots
Lola is an example of the University's commitment to new technologies.
Lola, the robot that answers the queries of the students of the UMU and the Polytechnic of Cartagena, is able to answer 90% of the questions.
Chatbots provide better and more permanent technological attention to customers and, therefore, free up time for humans to apply their capabilities in non-automated processes.
Pepe Sumiller keeps up with everything, does not lose the knowledge acquired and is agile in his answers.
After training more than 450 conversations and 6,000 messages, Beka offers answers quickly and efficiently.
The data cannot be more impressive. Since it was launched in June, it has served 4.622 users and has received 38.795 messages and 13.227 conversations. In addition, he has carried out 9.707 minutes of talk time.
SERVICES
4 types of chatbots

Digital Marketing
Listen to your customers and create a different strategy according to their needs.

Internal communication
Efficient organization of your company, homogenized speech.

Customer Support
Substitute or complementary to the call center, 24/7 availability.

Leads y Big Data
Strategies based on data, customer profile and CRM connection.
Approach
We look for the smartest solution for your project
We design, develop and train your chatbot, whatever your idea is.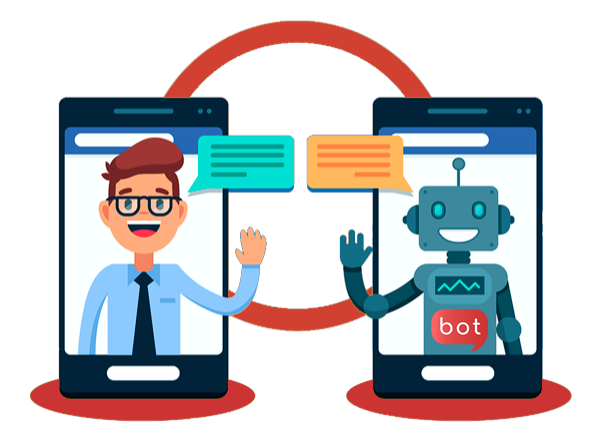 Omnicanal
Facebook Messenger, web applications, Telegram, Google Assistant… Choose where you want to connect with your customers. We adapt to the language and rules of each platform to offer the best solution.
User testing
We base the learning of bots on real user experiences and build a conversational body adapted to natural language capable of understanding 90% of the questions that the user ask. Also, the chatbot is learning as interactions increase.


Access your chatbot's data
Access all the data of your chatbots. Customize your preferences and obtain graphs and studies of all your clients.
Location and contact hours
Av. Pintor Pérez Gil, 16, 03540 Alicante, España
Av. de Bruselas, 28, 28108 Alcobendas, Fundación Metrópoli, Madrid
(+34) 623 02 57 67 
info@1millionbot.com
Monday to Friday: 9am – 2pm
Weekends: Closed
Contact
If you wish to contact with us, you can do so through our chatbot Bill, located in the lower right, by typing the word "contact".
You can also do it by filling out the form below or calling (+34) 623 02 57 67