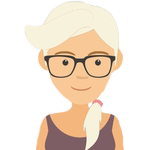 Alma
Alma is a conversational agent designed to answer questions about the 'coworking' space ULab. Try it directly from its main website. You will be surprised by the rigor and freshness of their answers!
Chatbots with artificial intelligence for your company
Revolutionize your customer service
We develop the best intelligent chatbots so that your company is operational 24 hours a day/365 days a year
Contact us!
Email | (+34) 623 025 767