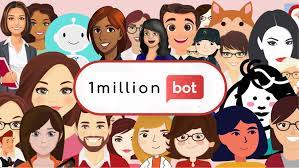 Sofia
Sofia is a chatbot trained to help with paperwork and bureaucracy. She can help you with any administrative procedure and provide you with the information you need.
You can talk to her from the main comosetramita website:
What topic do you want to talk about? Talk to some of our smart chatbots. Each has its own function and personality.
Chatbots with artificial intelligence for your company
Revolutionize your customer service
We develop the best intelligent chatbot for 24 hours / 365 days
Contact us
Email | (+34) 623 025 767