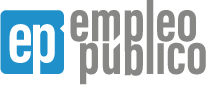 Helena
Hello, I am here to inform you about public employment in the Region of Murcia.
You can ask me about the calls for the selective processes of any body, its phases, the exam's date, the fees, the necessary requirements to participate, the causes of exclusion, etc.. You can also ask me about the oppositions to the Murcia Health Service and the teaching field, about the offer of teaching, statutory and administrative and service staff positions…
If you have more questions about public employment, do not hesitate to let me know. I will be delighted to answer.
See you soon!
How are you?
I'm still in development, but you can talk to me now. There may be questions that you still don't know how to answer, but don't despair! Right now, what I need is to train myself to be able to give you better answers and for that your help is great. As I receive questions, I will be able to evaluate my answers and correct them if necessary.
I will wait for you !
Chatbots with artificial intelligence for your company
Revolutionize customer service
We develop the best smart chatbots so that your company is operational 24 hours a day / 365 days a year
Contact with us
Mail | (+34) 965 26 54 04